PROOFS: Security Proofs for Embedded Systems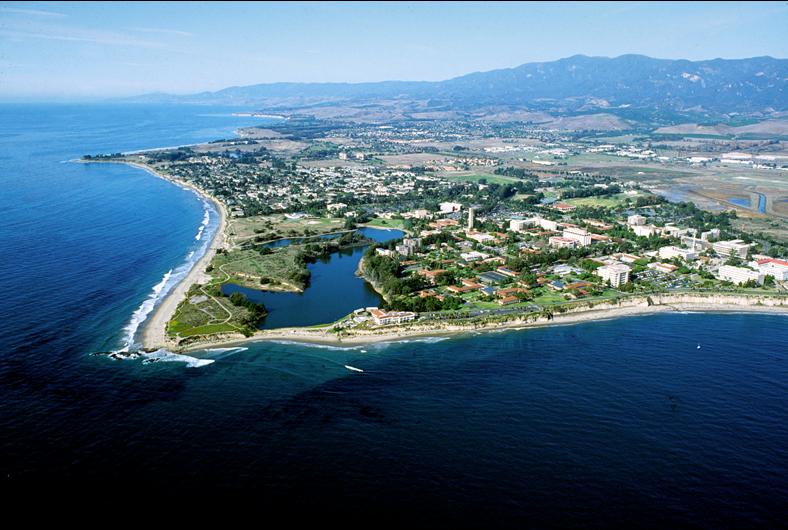 Program
Friday August 19, 2016
20:10 – 22:00
Welcome dinner in Santa Barbara (more details below)
Saturday August 20, 2016
08:20 – 08:40
Registration (at University Center Corwin Pavilion Lobby, same place as registration for CRYPTO, FDTC, CHES)
08:40 – 08:50
Opening (University Center Flying A Studios) (Presentation slides 1, Presentation slides 2)
08:50 – 09:35
Invited Talk 1 Chair: Naofumi Homma
09:35 – 10:35
First session: Side-channel attacks Chair: Naofumi Homma

"Template Attack vs. Bayes Classifier", by Stjepan Picek, Annelie Heuser and Sylvain Guilley. (Presentation slides)
"Optimal Side-Channel Attacks for Multivariate Leakages and Multiple Models", by Nicolas Bruneau, Sylvain Guilley, Annelie Heuser, Damien Marion and Olivier Rioul. (Presentation slides)

10:35 – 11:00
Coffee break
11:00 – 12:00
Second session: Fault injection attacks Chair: Jean-Luc Danger

"Mistakes Are Proof That You Are Trying: On Verifying Software Encoding Schemes' Resistance to Fault Injection Attacks", by Jakub Breier, Dirmanto Jap and Shivam Bhasin. (Presentation slides)
"Using Modular Extension to Provably Protect Edwards Curves Against Fault Attacks", by Margaux Dugardin, Sylvain Guilley, Martin Moreau, Zakaria Najm and Pablo Rauzy. (Presentation slides)

12:00 – 13:20
Lunch (University Center Lagoon Patio)
13:20 – 14:05
Invited Talk 2 Chair: Sylvain Guilley
14:05 – 15:05
Third session: Formal analysis Chair: Sylvain Guilley

"Algebraic Security Analysis of Key Generation with Physical Unclonable Functions", by Matthias Hiller, Michael Pehl, Gerhard Kramer and Georg Sigl. (Presentation slides)
"Formal Fault Analysis of Branch Predictors: Attacking countermeasures of Asymmetric key ciphers", by Sarani Bhattacharya and Debdeep Mukhopadhyay. (Presentation slides)

15:05 – 15:15
Closing (Presentation slides)
Two keynote talks:
Yuval Yarom, The University of Adelaide, Australia.

Title: Thwarting cache-based side-channel attacks
Abstract: Cache-based side-channel attacks leak sensitive information through a shared cache. The attacker exploits contention on the cache to trace the victim's access to memory. These traces leak information on the data the victim processes, and have been used to recover the keys of various cryptographic primitives, including AES, RSA, ElGamal, DSA and ECDSA. Cache-based attacks have proven effective in bypassing the boundaries between sandboxes, processes, containers and virtual-machines. With the shift to cloud environments, countermeasures for cache-based attack are more important than ever. In this presentation we will explore cache-based side-channel attacks. We will analyse the causes of leaks and will look at countermeasures at both the software and the operating system levels.

Ryan Kastner, UCSD, USA.

Title: Moving Hardware from "Security through Obscurity" to "Secure by Design"
Abstract: It is a difficult, perhaps impossible, task to design modern hardware that is impervious to any and every attack. It is hard to insure that these complex, multi-billion transistor systems are functionally correct, let alone secure. Yet, for the most part, computing system designers assume that the hardware is secure and focus their security efforts at higher levels of abstraction (OS, programming language, algorithm, etc.). Recent attacks have shown this is a false premise, and building upon an insecure foundation is a recipe for disaster.
In this talk, we discuss techniques that enable the designer to reason about hardware security. These techniques are based upon information flow and information theoretic measures. They are oblivious to the types of variables under consideration. Thus, we can assess both functional security properties related to confidentiality and integrity as well as covert channels. Our techniques enable the characterization of portions of the system that are potentially vulnerable to attacks. And they determine the effectiveness of mitigation techniques on the overall security of the system. The end result is more secure hardware, which leads to safer and more secure computing systems.
Bio: http://kastner.ucsd.edu/ryan/about-me/
Contributed talks:
Welcome dinner, on Friday Aug. 19th: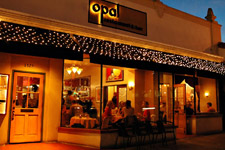 Opal restaurant (website: http://opalrestaurantandbar.com)
Address and location:

1325 State Street, Santa Barbara CA 93101
Tel: 805 966 9676

Dinner starts at 8:10pm
Four choices of main courses — see this PDF
Transportation from UCSB:

Santa Barbara MTD Bus, No 24x leaves at 5:10, 5:24, 5:59, 6:34, 7:24, and 7:58.
It takes 20 min to get to downtown Transit center.
You need to walk 5 min to Opal.
The Bus arrives at Chapala Street, parallel to State Street.
On State Street walk towards mountains 2.5 blocks.